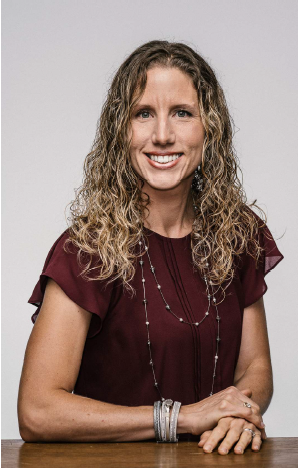 Taking The Opportunity To Grow And Learn
Imagine moving across the country to a community where you don't know anyone and have no professional contacts. On top of that, you are at the tender age of 22 with a small child.
That was the situation facing Yvette Paris in 2006 when she and her family moved from San Diego to the St. Louis region. As a recent graduate with a degree in interior design, she knew she needed to start building a professional network. Her first call was to Jane Louer, owner of her own facility planning and architectural and engineering services firm, Louer Facility Planning, Inc.
"I called her up and asked if we could just meet," Paris said. "I wanted to start building my network. I read her bio and knew she started this small company, and I had a lot of respect for her. She said she was very busy but could give me 30 minutes of her time. I took the opportunity."
That one encounter changed her life. Louer offered Paris a job, her first in her career field, as an entry level interior designer.
Her first project with Louer was at the railway Exchange Building in Downtown St. Louis, working on the renovation of the corporate offices for Macy's Midwest. "Jumping into my professional career on such a large project was a great way for me to gain experience quickly and learn so much from the other professionals I worked with," Paris said. "At the time, I was the junior designer and worked under the company's president and founder, Louer, as well as two other senior designers. During the early years, I worked to support the senior design staff, ordered Taking The Opportunity To Grow And Learn yvette Paris| Louer Facility Planning, Inc. office supplies, and kept our interiors library organized—basically I did anything that we needed at the time."
As her experience built, she took on more responsibility at the firm and took on a management role. Today she is Design Director at the firm. In that role, she oversees and manages the interior design and project management staff. Her role is to oversee all projects to ensure the firm provides the correct solutions to suit client vision, budget, and schedule.
"I have been a part of this company for over 13 years and have had the opportunity to grow and learn and become who I am today as a design professional," she said. "I am proud to have worked my way up to where I am today. I was young and naïve when I started, but have learned so much and grown into who I am as a professional today."
October 2019
St. Louis Small Business Monthly
Focus On: Top St. Louis Employees