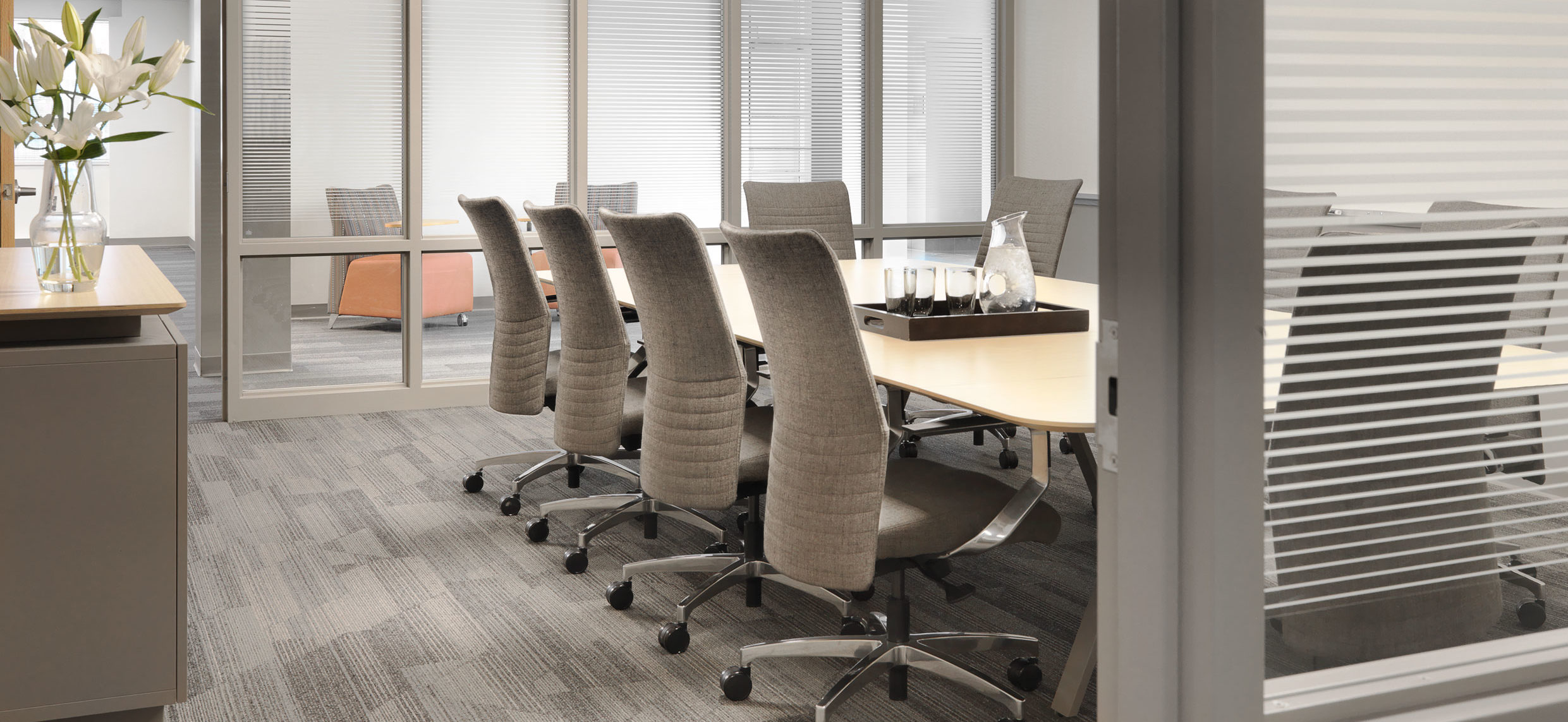 Washington University Partnership
Louer Facility Planning, Inc. has built a strong rapport with Washington University over the past several years. They will soon install furniture for phase two of a four-phase project for the University's IT department. The project began at the beginning of 2017 and should wrap up by early 2019.
Yvette Paris, NCIDQ, LEED AP, Design Director explained, "This has been a long-term project and our largest with Washington University to date. It's also probably the most complicated in terms of scope and logistics."
The venture involves consolidation of various groups within the Information Technology department. Roughly 500 people will relocate to two buildings. One is on the north campus, and the other is on the Medical School campus. The Medical School facility was completely gutted and renovated. It will also include construction of a new addition.
Louer's approach to planning interior environments is to provide clients with up-to-date products that are attractive, functional, and durable. "This design will be current but long-lasting, and will allow for maximum flexibility," says Paris. The design solution calls for brighter spaces with significant natural light. They will replace dark, enclosed workspaces with lower panels and some translucent glass. Adjustable task lighting will be installed throughout. The open concept created will allow for a more collaborative environment.
Any job undertaken by Louer is a collaboration. "We got involved at an early stage with the architectural design team and the University's project management team to ensure that the furniture solution works with the project vision," explained Paris. "We met the challenge of maintaining a consistent aesthetic throughout, while making sure the spaces work for the mixed group of end users who will share space for the first time."
Louer Facility Planning, a certified WBE located in Collinsville, Illinois, has provided tailored design and furniture solutions for all types of commercial spaces for the past 22 years.
February 2018
Illinois Business Journal